Business owners seeking to get their business online or give their existing website a dynamic makeover, should have WordPress at the top of their to-do list. A WordPress Business Website is the ideal blend of intuitive content management and beautiful presentation. It's no accident that WordPress is used by millions of businesses and entrepreneurs world-wide. Originally created to be a professional-looking, well-structured publishing system, it's evolved since 2003 into a powerful, scalable, content management system (CMS) that can handle everything from a simple wedding photo site to enormous corporate ecommerce sites that can manage thousands of transactions per hour.
10 Advantages of Having a WordPress Business Website
It's easy to use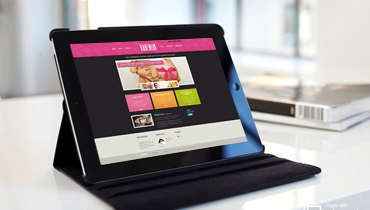 a WordPress business website is easy to navigate no matter the experience level of the user. Blog posts, pages, products, images, and more can all be added and edited quickly. With its intuitive user interface, all the website's content can be made to look very professional without having knowledge of HTML or CSS.
A WordPress Bushiness website can be managed from anywhere
Since WordPress is browser-based, it can be accessed from any computer or device that has an internet connection anywhere in the world. For small businesses with team members who have several jobs, such convenience is a real bonus. The site can be easily managed while traveling, between meetings, or even on vacation.
No additional software is required to use WordPress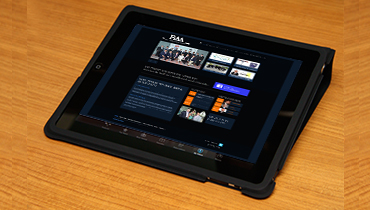 Because a WordPress business website is an all-in-one solution, users won't need HTML editing software (like Adobe Dreamweaver) or FTP clients (like SmartFTP) that are often necessities for traditional website management. Users can create and edit blog posts and pages, formatting the text like a professional, using the on-board WordPress editor. One can easily upload images (and edit them), video and music files, documents, image galleries, and more because WordPress also has its own file managing system. Considering the cost of software purchases or subscriptions, a business using WordPress saves money with this convenient feature.
Website design has never been so easy
The appearance of a WordPress business website is completely customizable. WordPress offers literally thousands of themes, many of them free. If the user desires something truly unique, child themes can easily be created and installed to give them the exact site they envision. If the business wants to change the look of the entire site for a special promotion or for seasonal products and services, they can do so in minutes.
WordPress offers thousands of plugins to extend website functionality
WordPress provides its users with the ability to add practically any functionality they wish to their site without knowledge of programming. Thousands of plugins are offered free on WordPress.org and thousands more are sold at minimal cost from many reputable contributors and coders from around the world. Everything from simple social media and newsletter functions to converting a site into a powerful ecommerce store can be accomplished with WordPress plugins. Not only do businesses have the advantage of handling some web development tasks themselves, they save money. With a WordPress business website, there are plenty of functions that can be handled by a one-time plugin purchase as opposed to paying a monthly subscription to a third party for the same service.
It has the best blog on-board and ready to use
WordPress is, at heart, a blogging platform and its capabilities are built-in for easy use. Users can add RSS feeds, email subscriptions, social media sharing, and more. The blog offers users an easy way to include an archive of past posts, meta tags, latest posts and comments, along with the ability to comment if desired. In addition to being an asset to search engine optimization (SEO) if used correctly, a blog provides businesses with an easy way to keep their website fresh with a continual stream of content that has real value for its consumers.
WordPress is suitable for websites of all sizes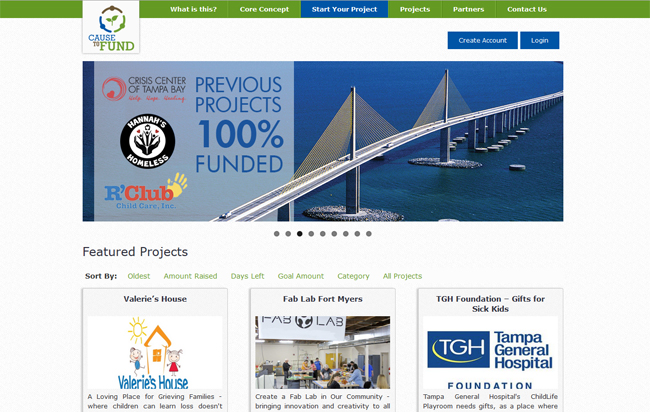 WordPress is not only powerful and feature-rich, but it's completely scalable. In its most basic form, WordPress is the perfect venue for a recipe blog or an informational site for an art exhibit. However, WordPress can also be expanded to meet the needs of huge businesses and corporations. The ability to provide a website that can grow along with the business it serves is not only convenient but can save money for businesses that outgrow their sites and end up having to start over.
WordPress and search engines play nicely together
The code used for WordPress is simple and clean, making it incredibly easy for search engines to scan and index the site's content. Since WordPress business websites are often updated frequently and are structured so well, their sites achieve rankings in the leading search engines, like Google, before traditional web sites do. Every page, post, and image can have meta tags, titles, descriptions, and can be optimized for specific keywords, a great benefit for those wanting to use SEO marketing strategies.
WordPress comes with its own community of experts
WordPress is supported by a talented community of designers, developers, and enthusiasts who are ready to help new users when needed. There are also countless how-to guides, tutorials, forums, and other information available on the internet to help users on most any WordPress issue. For a more personable and live experience, call BrixTec Web Solutions at 813.421.9352
WordPress offers users control over their site
Users have control over nearly every aspect of their websites and can easily make simple updates, even handle some aspects of website design and website development themselves.
For those interested in a WordPress business website site for their new business or their existing website, the team of experts at BrixTec Solutions can help. With over 14 years of experience in website development, we help clients design and develop the WordPress site their business needs to meet and exceed customer expectations and stand above the competition. We would be happy to answer any questions and offer solutions to any problems along the way. Businesses ready attain the power and convenience of WordPress can Request a FREE QUOTE, or contact BrixTec Solutions today!